Question- What sets you apart from other online HypnoDommes and Mistresses?
Answer- Dominance and hypnosis isn't just for My amusement, or just a job. I also have a responsibility to consider the well being of My submissives. Sometimes domination and hypnosis is just a pure fantasy and a sexual outlet. I deliver an experience that is sweet to down right ruthlessly cruel, and kinky. A truly skilled dominant is able to read a sub and tailor what she offers as a Mistress, based on who he is, not just on what she wants to gain from the exchange. I am able to adapt because I enjoy a vast array of fetishes. I am fortunate enough to be able to balance being a true Dominant, Goddess, and also a compassionate person all at the same time.
Question- What do you love?
Answer- I love crawling inside a mans mind and turning his world around. I love when a man falls for Me hard. I love to see a man jump through hoops to please Me.
Question- What makes your hypnosis special?
Answer- It is thought out in every area. I carefully write, record, and selectively and thoughtfully use hypnotic effects with purpose, not just for effect. I am diverse in what I create. I try to cover many fetishes. I listen to what is in demand and produce that, as long as it fits with my skill sets, and own personal interests.
Question- How did you get started?
Answer- I have to say it was a natural progression from vanilla phone sex, then to domination, and then a side step to hypnosis. I had practiced guided meditation, and other new age practices from a very early age and so that hypnosis was a very natural fit for me. I took formal classes, read books, and simply practiced hypnosis until one day it really took off for me live on niteflirt. Continued education in hypnosis and mind control is very important to Me, so I will continue to further my skills over time. Since domination is also natural for Me I continue to grow in that area also. Nothing like a wicked woman whom understands the mind of a submissive.
Question- Can you tell me more about your hypnosis?
Answer- My hypnosis has a traditional approach to it, and has a heavy emphasis on depth of trance and relaxation. I have a soothing not forced voice, I don't fake it. I may change how fast I speak or how loudly but generally its a slower version of My real voice. Some guys are looking for real hypnosis, without that fake quality, with real trance, and subliminal programming, I can offer that with the best of them, while still keeping things exciting, and understanding the use of effects. I am a real life dominant so this makes for a great combination. I have been very successful with live niteflirt calls, and kept very busy with that, I also offer a unique collection of ever growing recorded mp3 hypnosis sessions. The request for such items has been overwhelming so check out those offerings on my blog here.
Question- What about domination?
Answer- I offer one on one domination calls through niteflirt, and through emails. So if you want a consultation then just call Me when I'm on Niteflirt. You can reach Me at hypnoleslie@yahoo.com and be sure to add Me on twitter @hypnoleslie , I also offer pure domination and fetish mp3s, tasks, and games. Things like financial domination, intoxication, foot worship, small penis humiliation, and many other fetishes. I can if contacted discuss custom mp3s also. So be sure to check out all my services, and ways you may serve Me.
Check out my blog here and visit my niteflirt home page as well. In addition I love to add some fun, and informative blog entries. Bookmark this site, and add me to your favorites on niteflirt. I hope you enjoy the erotic dominant world of Mistress Leslie, now it's time to begin worshiping Me boys!
NOW YOU CAN FOLLOW ME ON TWITTER! @hypnoleslie
and email Me hypnoleslie@yahoo.com

CALL ME LIVE!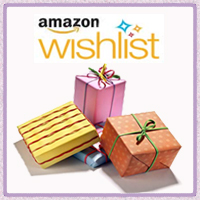 MAKE ME HAPPY AND HIT UP MY WISHLIST! PLEASE YOUR MISTRESS